Tips to sell online
POST AN AD FOR FREE
23 May 2014 ·
Selling online nowadays is normal. We give you tips to sell online posting a good ad.
First choose a good title for your ad. The title is important because it is the first thing the possible buyer will see. A good description is also important, it has to be accurate to be sure that people will be able to find our ad.
Upload a picture or a video. A picture or a video will make the difference as people prefer to see the product they buy.
Leave different ways to contact you, email, and phone number. It will be easier for the buyer to contact you when he wants to.
Indicate the price. If you don't put the price, people will lose interest in your product.
Share you ad on your social networks. This way your ad will have more visibility and your product will have more probability to be bought.
With all these good advice, post an ad for free on Clasf and be sure it will be a success!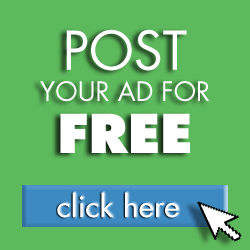 Related news